A Message from the Founder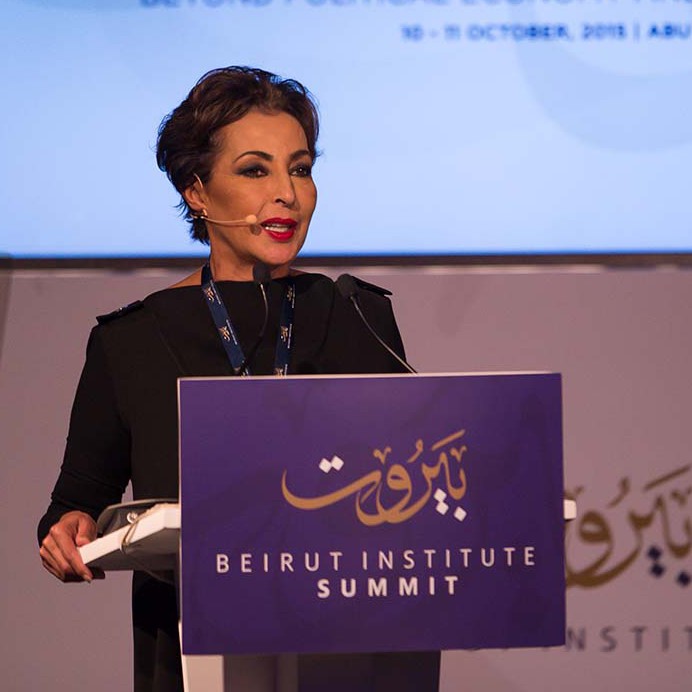 I founded Beirut Institute in 2010 because I was pained by the sense of resignation amongst the brightest in the Arab region, young and old. Disillusionment produced either nonchalance or mere complaint. Ten years on, the need to step up and take the lead in shaping the future of the Arab region and its place in the world is more urgent than ever. We must replace submission and resignation with ambition and enthusiasm to engage personally and globally.
Beirut Institute, now a highly respected international brand, is an independent, non-partisan think tank hosting global events.  A cutting edge, forward-looking, solution-focused institute, we strive to achieve a sustainable impact on local and global policy. Beirut Institute proudly serves as a catalyst for intergenerational, innovative, and solution-oriented thinking with contemplative policy options.
Designed as a global brain trust with a collective of expertise, we provide a dynamic stage for enlightened thinkers to influence and develop policy options and strategies. Its Thematic Councils will include, for example, Global Policy, Governance, Innovation, Women, Youth Aspirations, and Education.
Beirut Institute does not dwell on failures or handicaps. Our task is to think of innovative solutions to current challenges and to devise strategies for future opportunities. We do not simply settle in predictions; we instead approach each challenge with options and means.
Collective brilliance and passion, coupled with persistence and resilience can enhance the discourse towards moderation locally and place the diverse landscape of the Arab region on the map as an effective and influential global player. Beirut Institute achieves this through strategic partnerships with similar global institutions, becoming a pivotal destination for those interested in transforming the Arab region and relations with the East and the West.
As a critical thinker and communicator, I have brought my lifetime experience to building Beirut Institute. With the support of accomplished firms and strategists who understand the value of such an important think tank, it is a collective project. Without you, and people like us, and other like-minded individuals, the aspirations of Beirut Institute cannot be sustainable.
Sincerely,