AM Bank Chairman/General Manager
"Beirut Institute will provide an inventory of Arab minds, ideas, and wisdom that will enable the world to better understand the region and its future development."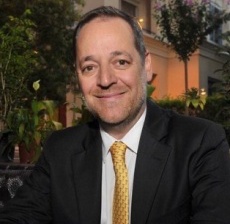 Marwan Salim Kheireddine holds the post of Chairman & CEO of AM Bank, a leading commercial bank operating out of Lebanon. He served as Minister of State in the Lebanese Government from July 2011 to February 2014.
During his tenure, he played a central role in a broad array of economic, financial and fiscal matters. His banking background placed him in a unique position to rally endorsement for instituting policies that protected Lebanon's banking sector and strengthened its abidance by international laws and norms. He was key in drafting and securing government approval of the the Cross-Border Cash Limitation Law, the Capital Markets Law, and updating the Anti-Money Laundering Law.
An avid believer in supporting economic growth through empowerment of the private sector, Kheireddine played a driving role in supporting the creation of Banque du Liban Circular 331, a regulation aimed at promoting sustainable economic growth by financing entrepreneurs. The circular breaks new grounds by allowing and incentivizing banks to invest in technology startups, incubators and
venture capital funds. Kheireddine was elected multiple times to serve on the board of the Association of Banks of Lebanon. He was a Lecturer in finance at the American University of Beirut from 1993 until 2013.
In 2005, Kheireddine was elected to the American University of Beirut, Olayan School of Business, Middle East Advisory Board, where he still serves. In 2012, he joined the Board of Trustees of the American Community School at Beirut. He also serves as a board member of the Lebanese Center for Policy Studies, a think tank credited with initiating many advocacy initiatives for judicial reform, transparent budget process, and local governance.
Marwan Kheireddine earned a BA in Business Administration and Economics from Richmond University in the UK, and an MBA from Columbia Business School in New York.