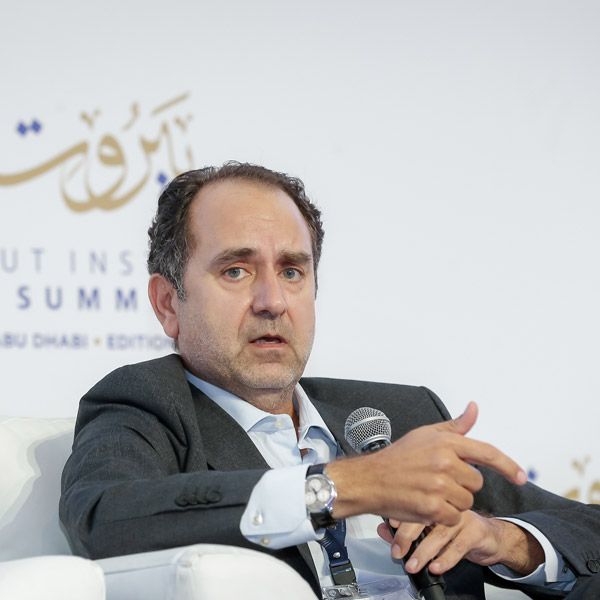 Founder and senior partner of Alem & Associates, a leading 60+ lawyers Beirut based regional law firm with offices in Riyadh and Dubai. Mohamed is one of the highly reputable lawyers in the Middle East on account of his practice where he focuses on complex commercial, financial and investment cross-border advisory work. He is also a recognized international arbitrator and counsel in transnational disputes.
Mohamed is one of the forerunning legal practitioners in the regulatory fields having advised Governments in Lebanon and the region on a large number of legal reforms be it in public procurement, e-government, capital markets, corporate governance and transparency, etc. Combining in-depth understanding of Government and institutional work with the advances of modern societies in terms of internal organizations has further allowed Mohamed to spearhead regulatory reform related work.
Mohamed has also been in the forefront of civil society in Lebanon where he has acted respectively as:
Secretary General of the Lebanese Transparency Association (local chapter of Transparency International);
Founder and Chair of the Beirut Committee of Human Rights Watch (HRW, the most influential human rights organizations in the world);
Chairman of the Chartered Institute of Arbitrators (Lebanon Branch) (the largest professional training institutes for professional arbitrators in the world); and
Chair of the Lebanese Center for Policy Studies (LCPS) (the leading Lebanese thin tank).
Additionally, Mohamed has served on the following committees with the Lebanese Government:
Senior Legal Advisor to the Office of the President of the Council of Ministers;
Senior Legal Advisor to the Ministry of Finance Committee in charge of the accession of Lebanon to the Global Forum on Tax Transparency;
Chair of the Beirut Bar Committee on the accession to the WTO and the EuroMed partnership;Senior Legal Advisor to the Central Bank on electronic banking and e-transactions.