Chairman of Dar Al-Handasah Consultants (Shair & Partners)
"The time is ripe to convert people's demands into a vision."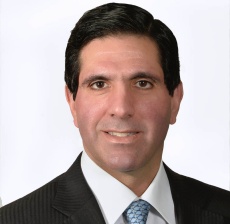 A trustee since 2010, and a former AUB student (1983-84), Shair is the chairman and CEO of Dar Al-Handasah Consultants (Shair and Partners) and of the Dar Group which includes Perkins + Will USA, T.Y. Lin Group USA, PYR Interiors France, Penspen Group UK, IPA Energy + R&H South Africa, Landrum & Brown USA, D2 Consult Austria, Ross & Baruzzini USA, Currie & Brown UK, Maffeis Engineering Italy, Integral USA, PFAL USA, and GPO Spain. He is a member of the Board of Trustees of the International College, King's Academy, Jordan; a member of the MIT SA+P Dean's Advisory Council; a founding member of the Young Presidents' Organization, Cairo Chapter; and a board member of the Queen Rania Foundation and the Chief Executives Organization. Shair is a graduate of Princeton University (BEN, civil engineering, '88) and Cornell University (MS, structural and geotechnical engineering, '95).​​​